When choosing your first sport bike, there are some important things to consider — among them your intended use and your skills.  For a beginner,  it is best to purchase a real street bike, especially if he does not anticipate riding through rough terrain.  Those who want a bike for more sporty pursuits may go with an off-road bike with a higher center of gravity, and less stability on paved surfaces.  In this article we discuss what we think are the top choices for a first sport bike.
It does not really matter if your first bike is a used one, as you probably will want to replace it as you gain riding skills.  With internet searches, you can easily find a good quality used sports bike for sale.  What matters is that it fits your budget, it gives you a comfortable stance, and it is capable of giving you the excitement without the foolish danger an overly powerful first bike brings.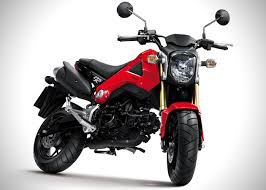 The ideal speed for a first bike is a 125-250cc machine. It bike's power is typically matched with the rider's skills.  At the lower end of this category comes the 2014 Honda Grom sport bike, which sells for about $3000.  At only `125cc, this bike may be a little small for an average sized person, but it performs rather well for a sports minibike.  Not that sporty, yet enough to give the beginner a feel of the basics.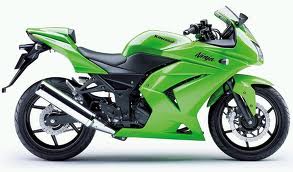 For those who have a bit more budget, there are quite a few rather cheap motorcycles for sale in the 250cc range.  First, there is the Kawasaki Ninja 250R with a two cylinder engine and six-speed transmission.  It is quick and nimble with a top speed of about 100mph, despite its relatively high 29 inch seat height would make it slightly uncomfortable for the vertically challenged rider.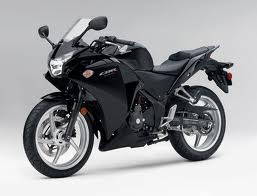 Then, there is the Honda CBR250R sport bike equipped with a single cylinder DOHC engine.  Among its other features is a 6-speed transmission, EFI, as well as, front and rear disc brakes with ABS.  This makes the Honda CBR250R one of the most high-tech sports bikes around.  This bike is reasonably priced at $4599 with ABS.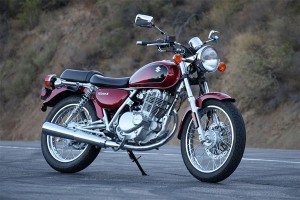 Priced at only $3799, the Suzuki TU250X is another good choice for a first sport bike.  Equipped with a fuel injected 250cc single cylinder engine with electric starter, this popular bike zips along at a maximum speed of about 83 mph.  Its good looks, reliability and fuel economy have earned good reviews from past owners.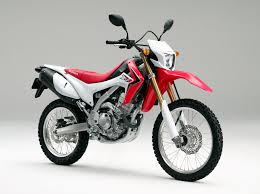 Last, but certainly not the least, is the dual purpose Honda CFR250L, which perfectly combines pavement and off-road capabilities in one bike.  It features a liquid-cooled, fuel-injected 249cc engine adapted from the CBR250R sport bike, so it sits on a tested platform.  Reviews praise its handling on or off the road.  At only $4499, this is one of the best buys.
Now that we've given our suggestions for an ideal first sport bike, there is no reason for you to hesitate much longer.  Just make sure you don't get too ambitious and buy something with more power than you can reasonably handle as a beginner. There might be likely choices out there we haven't seen yet, you can share your thoughts with us in the comment section below.